PRESS RELEASE
February 16, 2015

For Immediate Release
Contact: Joe Distefano
Phone 319-389-0798 / Fax 866-205-2422
Pro Riders Marketing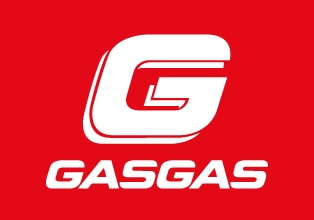 www.gasgas.com
Spectro Performance Oils
Sponsors Gas Gas

Spectro Supports The Sport
Brookfield, Connecticut - SPECTRO PERFORMANCE OILS is excited to announce our partnership with GAS GAS MOTOS NORTH AMERICA.  Beginning this season, Spectro is the official lubricant of GGMNA.  In addition, we are now the proud sponsor of their Off-Road and Enduro Cross teams for the 2015 season and beyond!
When asked about the partnership, GGMNA Operations Manager Mark Berg said, "We are very excited about our relationship with a company so dedicated to producing quality products, made right here in the U.S.A.  In the past, our riders have used Spectro products with great success.  Considering our expanded efforts in National Enduro, Hare Scramble, and Enduro X championships for 2015, having Spectro partner with Gas Gas Motos NA is a "win-win" situation for our race team and our dealers who will be stocking Spectro Oils".
President of Spectro Oils of America, Alex Josefson echoed the same excitement.  "This partnership is indicative of what we base our entire philosophy on; formulating products that give our consumers the competitive edge they are looking for.  The legacy of Spectro is not only one of excellence and performance in racing, but also in our commitment to develop only the best lubricants available to the power sports industry. Partnering with a company as established and innovative as Gas Gas, is a perfect fit for both companies."   Josefson added, "This comes at a very exciting time for our company, as 2016 marks our 50th anniversary.  A joint-effort like this is the perfect way to kick off the next 50 years."
For more information about the complete line of quality Spectro products, click HERE
About Spectro Performance Oils 
"Where We Engineer Excellence"
Spectro brand products are manufactured and marketed by Intercontinental Lubricants Corp. of Brookfield, Connecticut. ILC is one of the world's foremost manufacturers and packagers of quality lubricants.
ILC was founded in 1966 by Robert H. Wehman, an engineer with decades of experience in the specialized field of two-cycle automotive lubricants. He capitalized on the knowledge gained by solving fuel/oil mixture problems for Saab of America at a time when Saab marketed 2-stroke automobiles in the USA.
Wehman translated this automobile industry knowledge into oil formulations for 2-stroke motorcycles that revolutionized the performance of this class of vehicles at the time, and from that moment forward the company has set the standard for specialty lubricants in high performance automotive, motorcycle, and other "powersports" vehicle applications.
Spectro entered the small but avid motorcycle market of the 1960s at a critical time - new makes and types of machines were coming into the market from both Europe and Asia, older manufacturers were starting to struggle with survival of their aged designs - but the immediate need for a top-performing, reliable 2-stroke racing oil was never so real. Spectro's Golden 2 Cycle filled the bill and helped many a racer cross the finish line without problems, race after race.
Spectro simultaneously developed superior 4-stroke lubricants, focusing specially on its Golden Spectro 4, a blending of fine grade petroleum with true synthetic lubricants to ensure consistent performance over a wider operating range.
Spectro's Golden products set new performance benchmarks for most machines and riders of that time, and probably more miles were racked up by Gold Wings running Spectro than any other brand name.
Today, Spectro products span the full range of fully-synthetic, semi-synthetic and petroleum lubricants for all classes of "power-sports" engine and transmission applications.
The Spectro line also includes a wide range of suspension fluids, fork oils, brake fluids, coolant, chain lubes/waxes, filter cleaners and oils, and protection/appearance products.
In addition to the Spectro-branded line, ILC offers technical assistance, specialty blending and manufacturing services, and provides customized products for motorcycle and automobile engine, transmission, and drivetrain builders and racing teams.
Spectro products are sold exclusively through certified motorcycle and powersports retailers in the United States and in many international markets. Support of our retailers is the cornerstone of Spectro's marketing and distribution system.
In many parts of the United States and other countries, retailers obtain their Spectro products through a network of Spectro Authorized Distributors. Contact information for these distributors can be found on our website.
Intercontinental Lubricants Corp. and Spectro Oils of America are equal opportunity employers.
For more information on Spectro Oils, please click HERE
993 Federal Rd.
Brookfield, CT. 06804
Phone: 203-775-1291
Spectro / GasGas Motos N.A. Press Release